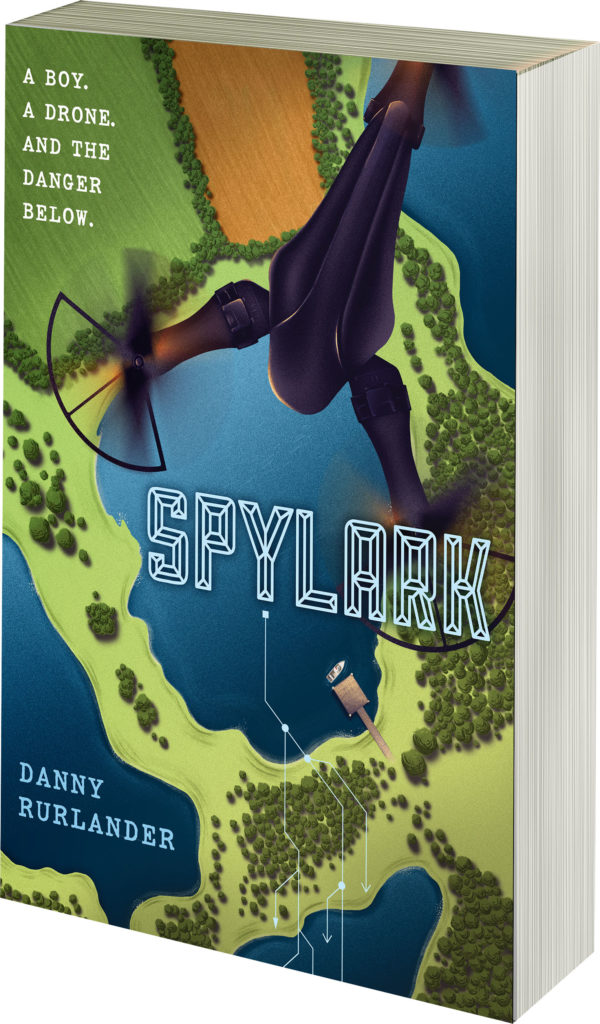 Action – Mystery – Adventure
Ever since the accident, Tom's struggled with his mobility. But he has a secret escape: Skylark, his drone – through this technology, he can fly above his Lake District home, exploring his world from a totally different perspective. But when he stumbles upon a terrorist plot, he knows no one will believe him. Maggie and Joel, a sister and brother on holiday in his aunt's cottage, are the only ones who can help … but can they stop the plot in time?
With its page-turning pace, gripping plot twists and non-stop action, set against the iconic Swallows and Amazons backdrop of the English Lake District, Spylark ought to appeal to any adventure-loving reader who has ever dreamt of having wings of their own.
..
"Tom had been concentrating so hard that he hadn't noticed his right leg going to sleep and now it was wracked with cramp. Ignoring the pain, he put Skylark into a slow circuit five hundred feet above the hilltop and stared at the screen, trying to piece together what he was looking at. Three people on three peaks, all acting the same way. On their own, each of them looked perfectly ordinary, blending into the landscape like everyone else. No one would ever have put them together from the ground. But from the air their connection was unmistakable."
"I'll lay my cards on the table straight away and say that I don't think I've read a more original children's book this year."
Ben Harris, Just Imagine.
Artwork by Doaly