1. At 10.6 miles (17 km) Windermere is England's longest natural lake.
2. Like all but one of the lakes in the Lake District, the word "Lake" is not used in its proper name. Instead it is a 'mere', (which means 'sea' or 'lake' in Old English).*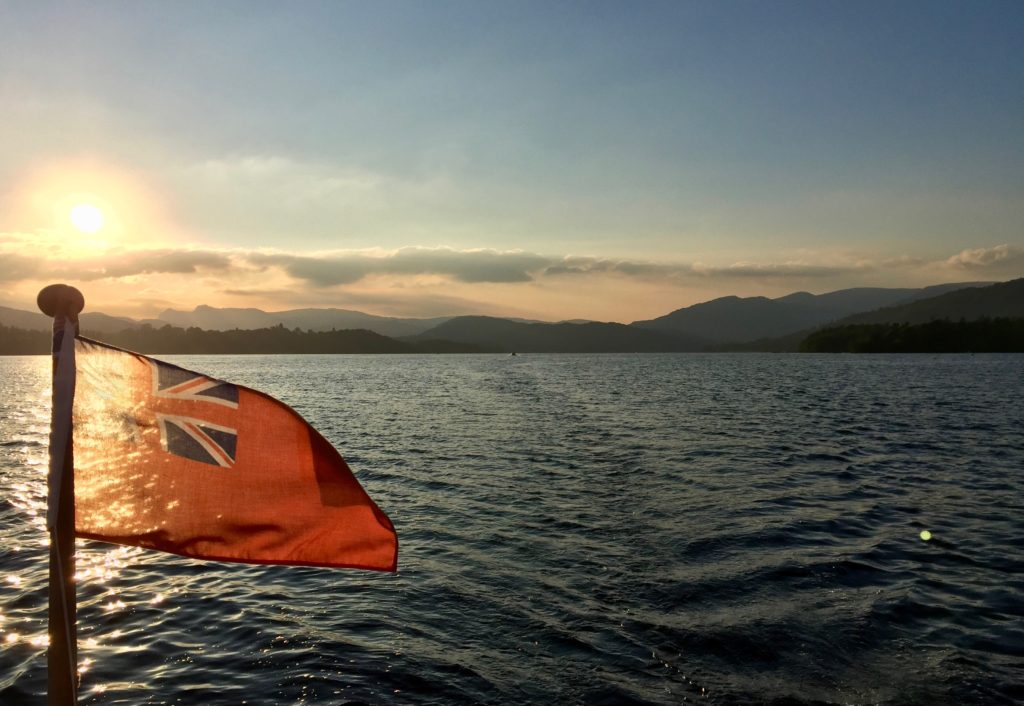 4. During the "Great Frost" of 1895 thousands of skaters were able to a skate right across the lake. Some boat owners strapped skis to their boats and were able to sail across the ice at incredible speeds. The last time the lake froze was 1963.
3. It is home to the Arctic char, (Salvelinus alpinus, as Joel would say!) an ancient breed of fish which is now suffering due to the warming up of the water. Less than a century ago char were so common in the lake that fishermen trawled for them with nets.
5. Sightings of a "lake monster", nicknamed 'Bownessie' after the main village on the eastern shore of the lake, have bene regularly reported since 1873.
6. In 1938 the Lowther Estate "sold" the lake to the Windermere Urban District Council for £6,000. (The "ownership" of the lake is now very complex: South Lakeland District Council own the bed of the lake, the Lake District National Park authority controls the surface of the lake, United Utilities own the actual water, while the shore is mainly privately owned, with some belonging to the National Trust!)
7. In 1789 the Bishop of Llandaff, of Calgarth Park, drew up a scheme to drain the entire lake to use the land for agriculture. Fortunately this was dropped as being uneconomically viable!
8. During the Second World War Sunderland Flying Boats (sea planes) were built in huge quantities at a military base at White Cross Bay on the eastern shore. (Now a holiday park).
9. The Teal, the lake cruiser that features in Spylark, along with its sister ship the Swan, are the largest vessels in the lake. The Teal was built n 1936 in Barrow, is 142 feel long, weighs 251 tonnes and can hold 533 passengers.
10. The Round House which features in Spylark on Benson Isle was built in 1774 and was the first round house to be built in England.
*These first two facts can be combined to give rise to a good Windermere joke: Question: "How long is Lake Windermere? Answer: "It's a mere 10.6 miles long!"